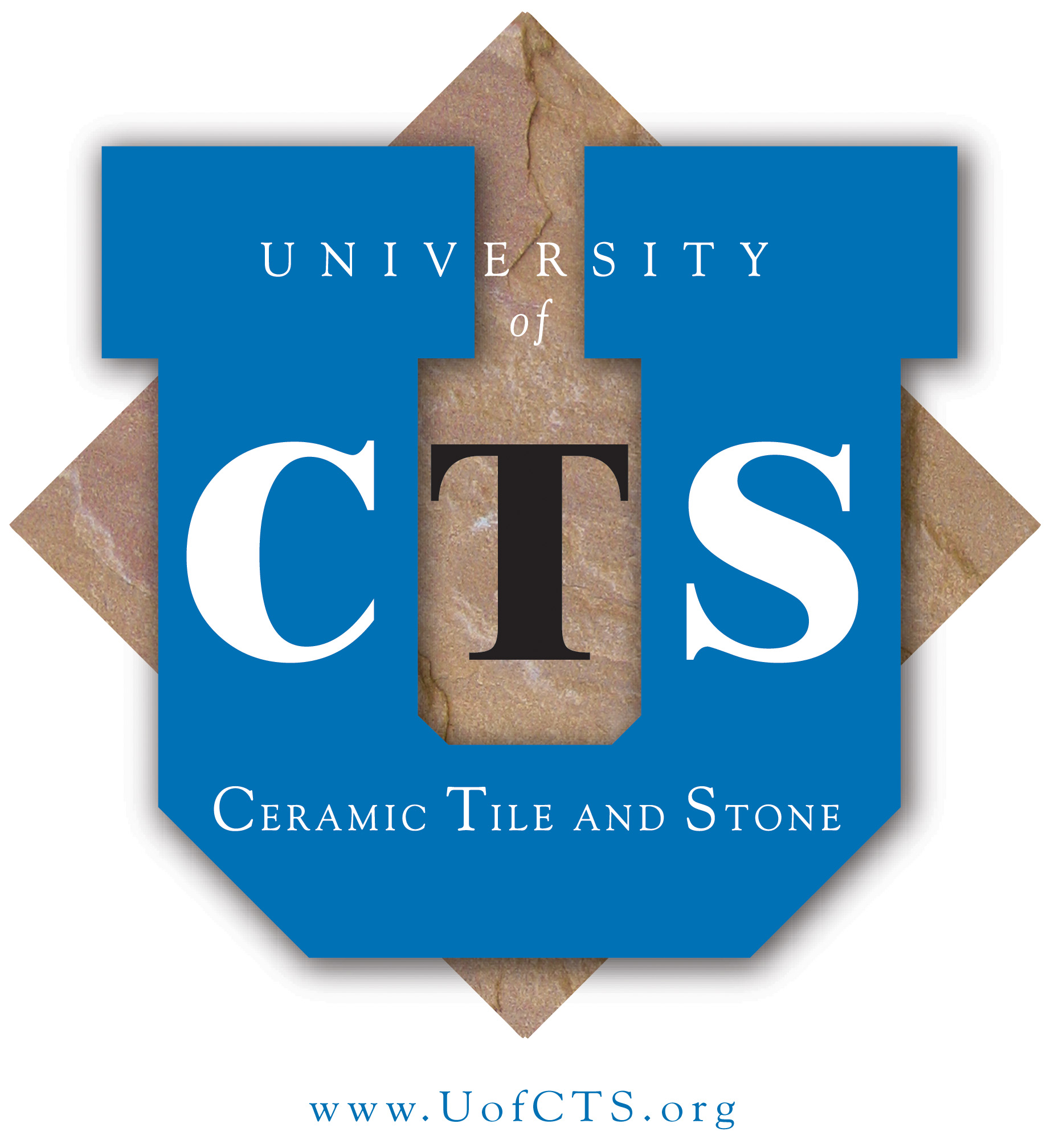 The University of Ceramic Tile and Stone (UofCTS) has extended the renewal date of the Tile Installer Thin-set Standards (ITS) Verification certificate, to two years. Tile installers must retake the updated course every two years in order to stay current with new industry standards. Formerly, installers were required to retake the course annually.
The renewal date extension  was part of an agreement between UofCTS and the Tile Marble Terrazzo Union Local 18, which placed a large order of tuitions for the ITS Verification course as part of its continuing education programs for its Journeyman Tile Layers One. In addition to the ITS Verification online course, Local 18 is offering the Advanced Certification for Tile Installer program, which is a new set of certifications developed and administered by a consortium of tile industry organizations (www.tilecertifications.com).
Non-union contractors in the U.S. are also using UofCTS online training courses. And the Tile Terrazzo Marble Association of Canada (TTMAC) collaborated with UofCTS to create a Canadian version of the ITS course, which was released earlier this year.  INTACO, a manufacturer of installation products in Costa Rica, recently purchased tuitions of the Spanish version of the ITS course for training their employees. TCNA Mexico trainers took the Spanish version of the ITS course; they now refer the installers that take the certification evaluation in Mexico to take the UofCTS ITS course as a value-added course; and suggest it for Mexican architects to help ensure quality tile installations on their projects.
The ITS Verification course differs from the CTEF and ACT Certification Programs, which allow trained tile installers to demonstrate their skills and obtain certifications that they meet the respective requirements. The ITS Verification course is intended to train new tile installers and finishers (helpers), and offers continuing education for experienced installers to ensure they know and stay current with industry standards and practices. Distributors, architects and designers, and general contractors also benefit from the ITS Verification course.
For complete information on the ITS Verification course and other UofCTS courses, visit www.UofCTS.org. Local 18 members should visit www.tileunion.org; CTDA members can visit www.ctdahome.org and  TTMAC members can visit www.ttmac.com. You can also obtain information on courses by calling 866-669-1550.